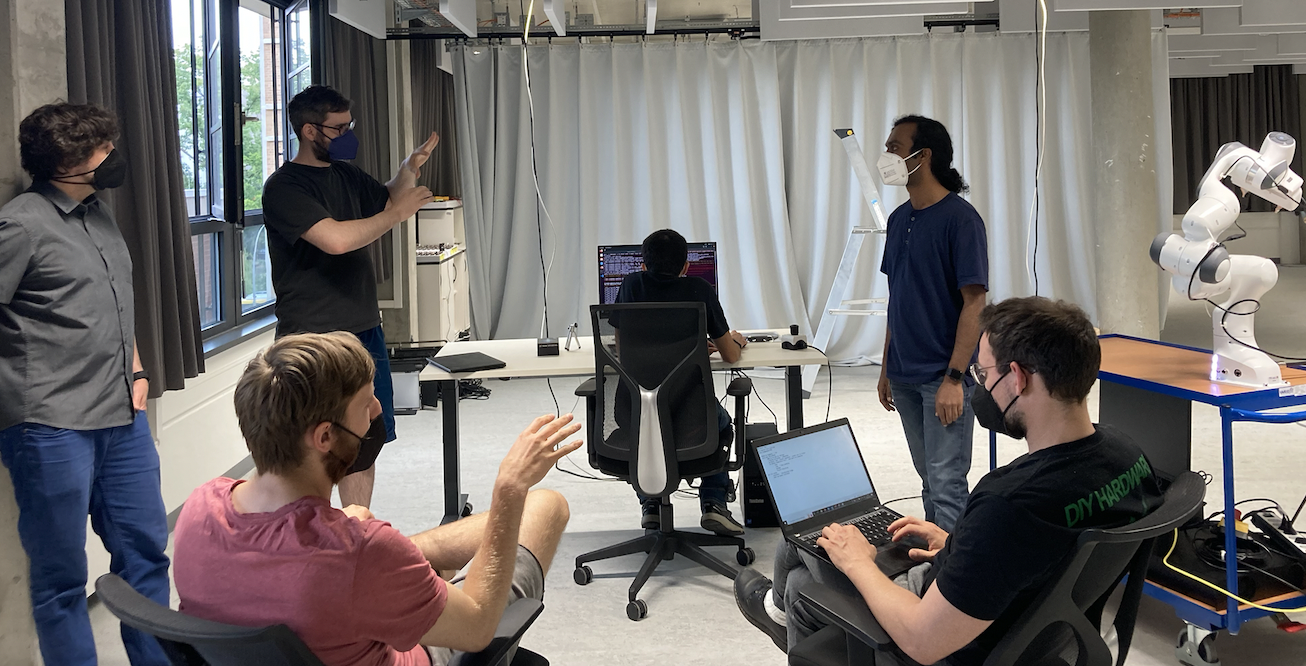 Thursday Morning Talk with Nicolas Roth, Aravind Battaje, Adrian Sieler and Vincent Wall, "Integration Hackathons for Behavior 1"
A cornerstone of SCIoI are the three example behaviors that provide the motivation, as well as the demonstration platforms to showcase the amazing research happening within the cluster. In order to get the ball rolling towards interesting example behaviors, we have recently started regular "integration hackathon" meetings. They bring together people from different projects, who identify achievable first integration steps, and just start putting things together.
In this talk, Nico from P1, Aravind from P2, and Adrian and Vincent from P17 will present this process. We will show the Behavior 1 escape room component that we selected for our first integration attempts, explain which different research components come together to create the combined behavior, and share some insights and observations we made along the way. In the end, we hope to encourage everybody in SCIoI to think about integration steps and motivate people to get involved in the exciting, rewarding (and necessary!) integration efforts for the example behaviors.