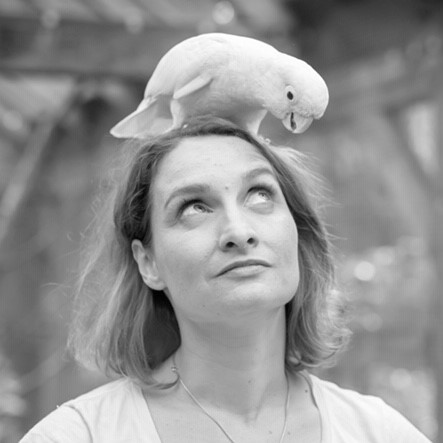 PI Lecture with Alice von Auersperg (University of Veterinary Medicine Vienna), "Breaking new ground: innovation in birds, primates and human infants"
Breaking new ground: innovation in birds, primates and human infants 
Novel behaviors that suddenly appear either as a solution to a new problem or as an alternative way to solve an existing problem allow humans and animals to deal with environmental challenges and to create new opportunities. They are thus key ingredients for developing advanced problem-solving abilities.
In order to gain a more meaningful understanding of the evolution of such innovative behavior, it is important to study it comparatively across distantly related species that face variable selection pressures.
In this talk I would like to introduce the audience to a variety of different approaches used in comparative cognition research to study both innovation rate as well as strategies underlying innovative behavior in birds and primates. 
Innovating a new way to manufacture a tool or innovatively creating new tool combinations (so-called associative tool use) are believed to be particularly relevant to the onset of complex technology. Humans show a striking developmental blockage for this particular type of innovation until they are about eight years old. Interestingly, this phenomenon was discovered by applying experimental setups that were originally used on birds to human infants. I will present current avian and human developmental research on tool innovations and discuss motivational systems as well as cognitive means underlying the performances.

***Want to attend one of our events? Sign up here.
To get regular updates, subscribe to our mailing list from this page.
The Zoom Link will be sent the day before the lecture.