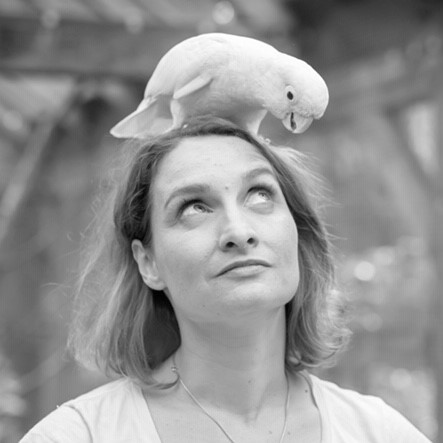 Thursday Morning Lecture: Alice Auersperg, "COCKATOOLS: Innovative tool use and manufacture in the Goffin's cockatoo"
Finding flexible tool use and manufacture in non-specialized animals, may contribute to our understanding of the origins of tool-related cognition. Goffin's cockatoos are Indonesian parrots that originate from a small archipelago in the Moluccas. They are highly opportunist generalists that forage on a large number of different and often patchily distributed or seasonal resources. Accordingly, they show flexibility and innovativeness during physical problem solving and extractive foraging tasks. Yet more unexpectedly, in captivity and more recently also in the field we discovered highly flexible tool using and manufacturing abilities rivalling those of the great apes.
Nevertheless, Goffin's cockatoos are not dependent on tool obtained resources and lack two ecological predispositions (nest building and food caching) that have been proposed to promote the onset of tool use in birds.
So far, our findings suggest that tool use in this species is associated to opportunism, extreme extractive foraging and a strong psychological motivation to establish complex object combinations.
***Want to attend this lecture? Subscribe to our mailing list here or by sending an empty email to scioi-info-join@lists.tu-berlin.de.
The Zoom Link will be sent the day before the lecture. (Contact communication@scioi.de for specific questions)