Julten Abdelhalim joined SCIoI last October as the cluster's Academic Coordinator. We've had a chat with her to find out more about her role. You are responsible for the academic program at SCIoI. What does that mean to you? At SCIoI, I support both the doctoral and postdoctoral researchers in all aspects of their research and study. The
This workshop series is part of the BUA-funded project CollActive Materials, a joint science communication project of the two Clusters of Excellence Science of Intelligence and Matters of Activity. In this project, the two clusters draw from their respective thematic areas to imagine our possible futures with intelligent materials in a collective speculation that involves scientists,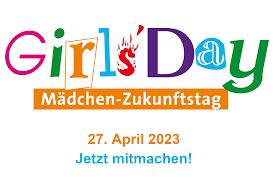 Girl's Day is just around the corner, don't miss out on the opportunity to hang with some great female scientists! Girls' Day is a unique chance for school girls all over Germany to visit scientific institutions, and get inspiration for their future careers. This year, the Excellence Cluster Science of Intelligence is hosting again this special event.
What do changes in brightness captured by an event camera tell us about distance? Last semester, the BUA-funded X-Student Research Group "Active Perception," led by Pia Bideau, worked on finding the answer to this question. With this in mind, students further developed recent works by Pia Bideau and Guillermo Gallego and Aravind Battaje and Oliver Brock.  Current
Rolf Struikmans and Satyendra Nishad are lab managers at SCIoI. We had a chat with them to better understand their role, their background, and their passions.   The two of you work as lab managers for SCIoI. What are your special skills? Rolf: I specialize in electronics and anything that has to do with that. I assist researchers
A new publication released by PNAS and authored by SCIoI PI Pawel Romanczuk (among others) explores how earliest multicellular organisms coordinate collective behavior – and SCIoI's trip to Mexico last month has something to do with that. Coordination between individuals is a fundamental challenge in collectives, and this is just as true for a country's government as
Switch on the TV on 12 March! The next episode of the famous German popular science show, Terra-X, will be featuring SCIoI members Jens Krause, Marcel Brass, Heiko Hamann, and David Bierbach.  The documentary will explore the secrets and wonders of collective intelligence, with examples drawing from SCIoI research. And if you can't wait that long, worry
We've asked our IT Officers, Stephan Rosenzweig and Serkan Korkmaz, about their daily life at SCIoI, and here is what they answered. The two of you are behind the IT infrastructure at SCIoI. What does that mean? What does your typical day look like? Stephan: Our primary responsibility is to oversee and maintain the IT infrastructure. This includes providing