WE ARE HIRING! We are very excited to announce that new research Phd and Postdoc positions are now online! Click here to see all officially announced positions and stay tuned for the others, to be published in the next few days. Start getting your application documents ready! We are looking forward to your application. Click here for more information and
We are very happy to report that our very first summer school was a great success! Offered jointly by SCIoI and the International Society of Adaptive Behavior (ISAB), the SCIoI & ISAB Summer School was held at MAR from 21–25 August, focusing on the theme of "Embodied Intelligence – Perception and Learning in Nature and Robotics".
Episode 1 of "Punching Cards, the SCIoI podcast about all things intelligent" is now online! When we talk about intelligence, we often mean human intelligence. But what is that? How can we study it? In this episode, we spoke to John-Dylan Haynes and Matthias Ziegler to try and understand and define human intelligence. Does it even exist?
We are proud to announce that the trailer of our podcast, Punching Cards, is now live, and the first episode will air on 24 May with six weekly releases. Listen to the trailer now!  We've gathered an incredible group of experts to join us on this journey, including our special guests Matthias Ziegler, Richard Moore, Lisa Miracchi,
This workshop series is part of the BUA-funded project CollActive Materials, a joint science communication project of the two Clusters of Excellence Science of Intelligence and Matters of Activity. In this project, the two clusters draw from their respective thematic areas to imagine our possible futures with intelligent materials in a collective speculation that involves scientists,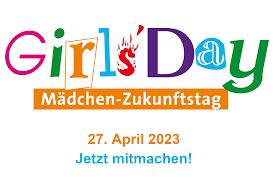 Girl's Day is just around the corner, don't miss out on the opportunity to hang with some great female scientists! Girls' Day is a unique chance for school girls all over Germany to visit scientific institutions, and get inspiration for their future careers. This year, the Excellence Cluster Science of Intelligence is hosting again this special event.